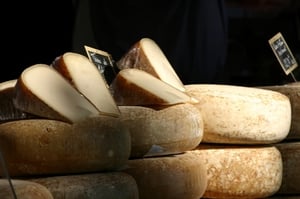 $

120.00
Matthieu Megard, cheesemaker from l'Artisan cheese Timboon will take you through the discovery of several French cheeses: Roquefort, Comté, Ossau Iraty for instance and some of his own produced here in Timboon: his great roblochon, his triple brie and some faisselle.
This event will run for approximately 90 mins for a minimum of 12 people and limited to 24 people. You will discover 6 great cheeses, learn about their region, the traditions and how to taste these.
A glass of wine will be served to accompany your tasting. Tips on wine and cheese matching will be provided.