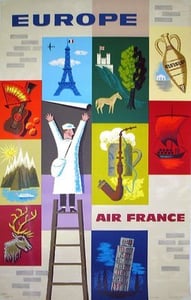 $

159.00
Take your team for a French food tour for an indulgent and fun group event.
Discover authentic French products and taste unique chocolate, cheese and charcuterie in the trendy inner north near Gertrude St.
Let's meet the French who have settled here and want to share their expertise and creativity with Melburnians. A French lunch (morning tour) or pre-dinner drinks and nibbles (afternoon tour) will complete our time together.
When: Thursdays (9.30am-2pm), fridays (2 to 6.30pm) or Saturdays (9am-2pm). Other times may be agreed.
Venue: Meet at Mr Truffe, 90 Smith Street, near the corner of Gertrude Street, Fitzroy for coffee and some of the best French pastries in Melbourne.
Guide:Muriel Brock
Fee: $159pp for a minimum of 8 people.
Includes for the morning tour: morning tea and lunch, chocolate, cheese, charcuterie tastings.
Includes for the afternoon tour:afternoon tea, chocolate, cheese and charcuterie tastings, and pre-dinner drinks and nibbles.
The tour will include informative talks from shop owners, discount vouchers as well as tastings of chocolate, cheese and charcuterie products.
A specialised culinary bookshop, a vintage poster shop, a deli shop importing high quality French produce, a charcuterie and a chocolate shop.
In each case, the host will spend time with us, providing background on their products and the history of the art or craft involved. Lunch will take place at either a classy French venue in a Melbourne CBD laneway (weekdays) or at a trendy Bistro near Gertrude St for pre-dinner drinks(on Fridays - note that dinner can be organised in addition to the tour).
The tour will involve about 1/2 an hour of walking and we may travel by taxi (included).
Outcomes
At the end of this course you will have:
Improved your culinary knowledge about French chocolate, cheese and charcuterie products
Learned about the history of vintage posters
Discovered authentic imported French products
Discovered authentic French restaurants, cafes and shops
Discussed French culture and customs with French people.