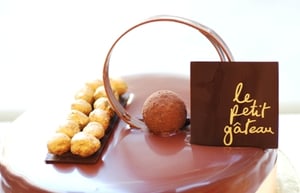 $

150.00
This exclusive Art de vivre masterclass will allow you to spend two and half hours with Pierrick Boyer, Chef patissier from Le Petit Gâteau and discover some of his secret recipes of gâteaux or pâtisseries or french specialties such as macarons!
When: Saturday afternoons
This masterclass will occur at Le Petit Gateau.
15 participants minimum or $2,250 and $150pp over 15 participants up to a maximum of 20.