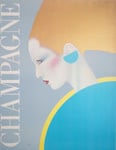 $

140.00
Born in Cluny, Bourgogne, into a family in the wine industry for three generations, Gilles graduated as an oenologist from Dijon University before undertaking winemaking in several French regions, in Tuscany and in Chile.
Gilles has now settled as the winemaker of the Sutton Grange winery in Castlemaine: www.suttongrangewines.com.
This is a boutique event with a minimum number of guests of 12(maximum of 24 people) at $140 per person.